Improve upon the beauty of your home with timber doors from Total Window Repairs.
Our outright devotion to quality has earned us a reputation for providing top-quality products and service throughout the area, which is why we utilise the Howarth Timber door design to bring you timber doors that offer optimum features and benefits. Blend traditional styles and contemporary benefits with timber doors from Total Window Repairs.
Charming Timber Doors
Timber is a fantastic choice of material for producing entryways in your home. The intrinsic strengths of the material itself are one of the many reasons that contemporary timber doors easily out-perform the competition when it comes to security and durability. Furthermore, all of the negative connotations associated with timber products have been ironed out by modern manufacturing.
This manufacturing utilises state of the art weather-proofing and finishing techniques, as well as incredible profile modifications that are able to reduce and in some cases eradicate the chance or rotting or warping. These negative aspects are a thing of the past with modern timber doors, and that's one of the many reasons that our products are so popular with customers.
Quality Guarantees
Numerous RAL Colours
Triple-Glazing Available
Bespoke Measurements
All of these factors point to a door that will fully protect your for many years to come, and will actively prevent unwanted persons from being able to access your home through a string of anti-intrusion mechanisms. This can then be bolstered by improved ironmongery and our high performance range, which operates with Secured by Design accredited locking systems as standard.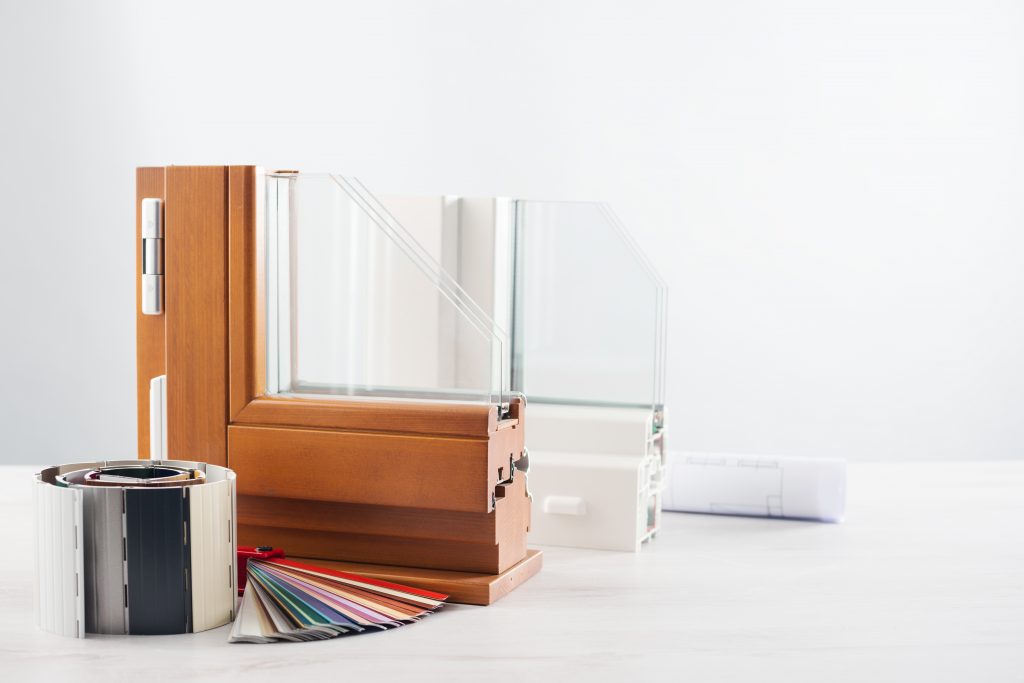 Thermally Efficient Timber Doors
We offer a fantastic range of door types for any and all properties throughout Blandford Forum and the surrounding Dorset areas. From French to panel, glazed to double, we can easily find you a door that offers you optimum thermal efficiency and security. In the more eco-conscious times that we live in, we understand the importance of producing doors that can benefit customers economically.
Because of this, we utilise a stringent manufacturing process that builds upon the innate thermal efficiency of timber as a material. This then allows us to craft a product that works at optimum thermal efficiency around the clock. Specifically, our timber doors consist of two panels with a sandwich of insulating material, which serves to reduce your energy bills significantly.
These insulated thermal panels built within the profile of your timber doors will also serve to trap heat in and reduce cold seepage, easily meeting and surpassing Document L of the UK government Building Regulations. Don't settle for anything less than the best with your new timber doors, and get in contact with our team today to see exactly how we can help complete your home.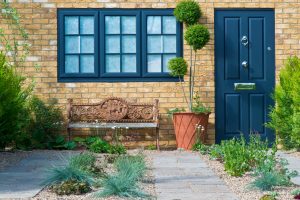 Unbelievably Secure Timber Doors
Our Secured by Design timber doors are some of the most incredibly secure products available in the UK to date. We want to bring customers high-quality products that can properly protect any home, no matter the design or style. We do this out of an understanding that your main entryway should offer more protection than any other fenestration product!
For extra security, we can offer a high performance range of single and double door sets that make the Secured by Design accreditation with flying colours. In the meantime, our doors themselves utilise intricate locking mechanisms that consist of inter-linking sections, complete with Ovolo moulded internal profiles and a 6mm thick timber internal panel for added strength.
On top of this, we offer high-intensity security hinges that are specifically designed to prevent intruders for lifting the hinge to gain access to your property. Furthermore, heavy-duty hinge packers allow the hinges to be moved in or out of the jamb to allow for swelling and shrinkage, so your timber doors will maintain their structural integrity without fear of decay.
Timber Doors Prices, Blandford Forum and Dorset
If you are looking for a fantastic new entryway for your property, then our timber doors may just be the products for you. Get in touch with our specialist team today, and locate the double glazing for you by calling us on 01747 812666. We'd be happy to help, and if you'd prefer you can fill out our contact form instead