Choose professionals to repair your sash windows with Total Window Repairs.
Our aim is to bring your Blandford Forum or Dorset home back to its stylish origin, with either a restored set of sash windows or a complete replacement. No matter what your sash window repairs needs are, our team would be more than happy to accommodate your specific requirements. There are very few sash windows that are completely beyond repair, and we'll be able to restore yours to glory.
Details of Sash Window Repairs
Many of our customers find that thanks to a poor installation or product quality, their double glazing struggles to maintain consistent thermal efficiency. This can be due to a failed vacuum seal, which means that your double glazing will no longer be able to trap heat within the borders of your property. That's where our sash window repairs come in.
In our sash window repairs we can also remove rotten timber and replace it, or even utilise a bonding epoxy resin that is designed to fill holes and imperfections. We can also happily replace old rotten cills, as well as damaged beads and sash cords. We can also prime and re-paint the sashes, bringing them back to a first-class condition that you can be proud of.
Swift Repair Turnaround Times
A Variety of Specific Repairs
Benefits of Refurbished Products
Increase in Security & Durability
Our team are specialists in restoring and replacing sash windows. We can work on the draught proofing properties of your product, and restore this to improve your thermal insulation. This can also have the added benefit of reducing noise pollution such as rattling. We can also strip back the timber and replace damaged glazing if the need arises.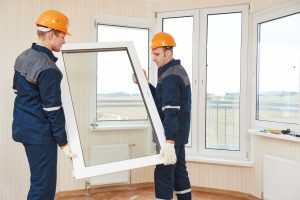 Features & Benefits of Sash Window Repairs, Dorset
There are a number of reasons to repair your damaged or ageing double glazing products, and a wealth of features that you can benefit from if you do so. Our highly qualified team are explicitly trained at improving your double glazing with the intention of sealing potential draught points, allowing you to properly heat your home without the need to completely replace your product.
This has the added benefit of reducing your energy bills. Our sash window repairs will save you money by allowing your home to maintain its own temperature more easily, removing the need for constant heating and thereby reducing your energy costs. This has the added benefit of reducing your carbon footprint as well, making sash window repairs and eco-conscious decision as well.
We can also work to reduce dust ingress in your product, and bolster the inherent strength of the existing profile by stripping back damaged sashes and re-sanding and priming them. It is also possible to replace them, but when you have double glazing in place already, it can make sense to get experts such as ourselves to refurbish your windows. Contact our team for sash window repairs!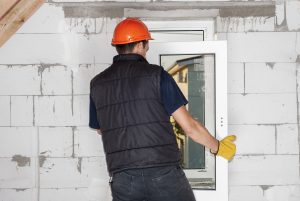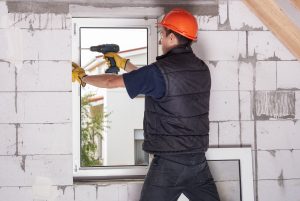 Affordable, Worthwhile Sash Window Repairs
As a local, family-run business formed in 2001, we understand the importance of affordability when it comes to your sash window repairs. That's why to this day we continue to offer the most affordable prices in the area when it comes to double glazing repairs. We're passionate about helping you to achieve your home improvement goals!
Our services also adhere to all relevant UK building regulations, and our sash window repairs are completed by trained professionals who are accredited experts in their craft, able to operate efficiently and swiftly. We are proud to work with only the best in the business when it comes to completing your sash window repairs.
Sash Window Repairs Prices, Blandford Forum
If you find yourself in need of sash window repairs, then get in contact with Total Window Repairs today. We'd be happy to help you to bring your Blandford Forum or Dorset property back to the high-quality you have in mind. Call our team on 01747 812666, and we would be happy to help you find a bespoke repair service that suits your exact needs and requirements.
On the other hand, feel free to check out our contact form. One of our service representatives will get back in touch with you. We'll be on hand to answer any questions or queries you may have regarding our sash windows repairs. We look forward to helping you repair your double glazing!