Repair your existing double glazing with our team of experts at Total Window Repairs.
Our specialist team at Total Window Repairs are highly trained to handle all of your double glazing repairs needs throughout your Dorset property.
Repairs Undertaken
Double Glazed Units Replaced
Locks, Hinges, Handles – Fire Escape Hinges Fitted
Door Adjustments / Servicing
Velux Window Repairs
Gasket & Security Glazing Tape Replaced
Sliding Patio Door Rollers Replaced
Security Upgrades For Windows & Doors
Barrel Locks Replaced – Anti Bump And Anti Drill
Trickle Vents Fitted
Child Restrictors Fitted
Single Panes Of Glass Replaced
Rotten Cills Replaced
Polycarbonate Roofs Replaced
Fascias, Soffits And Guttering
Leaded Double Glazed Units Made To Any Design
Benefits of Double Glazing Repairs in Dorset
If your windows for example have experienced a fault in their vacuum sealing technology, you may be losing heat to the outdoors and subsequently experiencing a cooler environment as well as unwanted condensation. Our double glazing repairs can rectify this, with a replacement double glazed unit to reduce draughts and improve heat retention.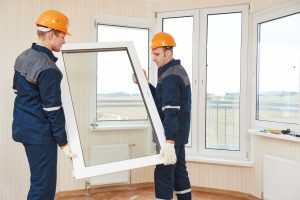 Experience Quality Double Glazing
Our double glazing repairs cover the entire range of your windows and doors themselves, and we are able to work on the entirety of the product from the frame to the glass. We can repair your Velux windows without issue, and restore your product to maximum efficiency. Our services even extend beyond windows and doors to fascias, soffits and guttering.
We also take into account the importance of design when handling your double glazing repairs. Style and personality are not only important when purchasing a new product, and we consider your properties existing aesthetic design as well as your personal requests throughout the repair process. Our leaded double glazed units are highly personalised just for you.
If you're looking to make minor changes to your existing windows and doors during the double glazing repairs process, we can also accommodate this. If you've come into the possession of a pet in the years since your double glazing was installed for example, we are more than happy to help your furry friend gain an entryway of their own with dog and cat flaps!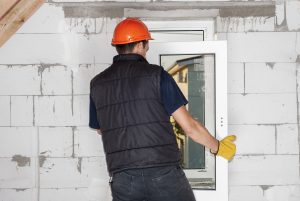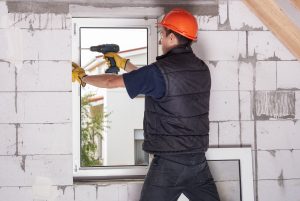 Optimal Efficiency with Total Window Repairs
Style and décor aside, security and thermal efficiency are key factors in any double glazing product, and we're proud to offer customers a fantastic range of double glazing repairs that will restore your double glazing to optimal efficiency. We can easily replace your gasket and security tape, protecting your home from the elements once more.
We can also offer a host of security upgrades for your windows and doors, with intricate locking mechanisms that make use of the particular material in question, be it uPVC wood or aluminium. Child restrictors are also in place, so you can rest easy knowing your windows and doors are keeping unwanted visitors out as well as your children safe!
Double Glazing Repairs, Blandford Forum and Dorset
If you require double glazing repairs, then get in touch with our experienced service representatives today by contact our specialist team on 01747 812 666. We'll happily answer any queries you may have about our home improvement products and services.
Alternatively, you can also send us a message on our online contact form. We will then respond to you as quickly as possible to answer any question you might have.